Town Notices
Selectmen's Meeting, Town Hall, Monday, February 8, 2016 at 7:00 p.m.

Selectmen's Meeting, Town Hall, Tuesday, February 2, 2016, immediately following Deliberative Session

Budget Committee Meeting, Town Hall, Tuesday, February 2, 2016, immediately following Deliberative Session


SELECTMEN'S OFFICE Hours: Monday, Tuesday, Thursday, Friday 8:00 a.m. to 3:00 p.m.
Wednesday, Closed to the Public.

TOWN CLERK'S Office Hours: Monday, 8:30 to 3:00 p.m. AND 6:00 to 8:00 p.m.
Tues.,Wed.,Thurs. 8:30 a.m. to 3:00 p.m.
CLOSED FRIDAY

Town Government News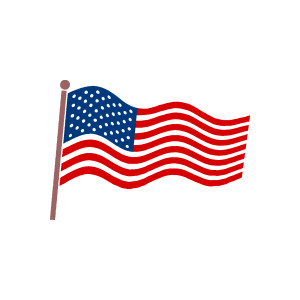 February 2, 2016
FIRST SESSION
You are hereby notified to meet for the First (Deliberative) Session of the annual Town Meeting, to be held at the Carroll Town Hall, NH on the Second (2nd) day of February 2016, being Tuesday at six-thirty in the evening (6:30). The First (Deliberative) session will consist of explanation, discussion, and debate of each of the warrant articles, and will afford those voters who are present the opportunity to propose, debate, and adopt amendments to each warrant article, except those articles whose wording is prescribed by State law.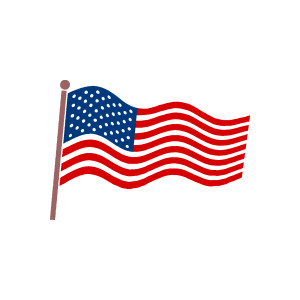 Voting for the Presidential Primary will occur on Tuesday, February 9, 2016 at the Carroll Town Hall. Polls will be open from 11 a.m. - 7 p.m. Please remember to bring your photo ID with you.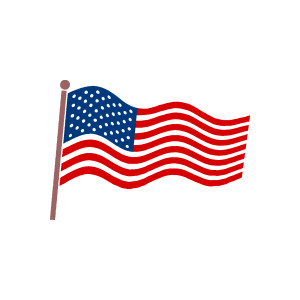 SECOND SESSION
March 8, 2016

You are also notified to meet for the Second Session of the annual Town Meeting, to elect Town Officers by Official Ballot and to vote by Official Ballot on the warrant articles as they may have been amended at the First Session, to be held at the Carroll Town Hall, NH, on the Eight (8th) day of March 2015, being Tuesday, at eight o'clock in the forenoon (the polls will open at 8:00 AM and will close at 7:00 PM).

Absentee voters can now track your ballots and check the status using the link above. Just click on the box where you will be directed to the NH Secretary of State website.
The results from the Town Meeting held March 10, 2015 are available here.
The 2014 results from the Town Meeting held March 11, 2014 are available here.
The 2013 results from the Town Meeting held March 12, 2013 are available here.
The 2012 results from the Town Meeting held March 13, 2012 are available here.
______________________________________________________________________________________
COME ONE COME ALL
SPAGHETTI AND MEATBALL DINNER
& PENNY RAFFLE SALE
ALL PROCEEDS GO TOWARDS PREPARING FOR THE TOWN OF CARROLL'S
250TH ANNIVERSARY CELEBRATION
IT MAY BE A FEW YEARS AWAY BUT WE WANT TO BE READY
TO MAKE IT GREAT
*****HELP US START NOW*****
SATURDAY, FEBRUARY 27, 2016
TOWN OF CARROLL TOWN HALL
5 PM TO 8 PM
FREE WILL DONATION FOR THE DINNER
RAFFLE TICKETS ARE 5 FOR $1.00
RAFFLE DRAWINGS AT 8 PM
NON-ALCOHOLIC BEVERAGES WILL BE SERVED
BUT IF YOU PREFER, BYOB
(VEGETARIAN SAUCE AVAILABLE UPON REQUEST)
____________________________________________________________________________________
Master Plan
The following is the presentation and results of the Workshop held on November 6, 2014 with regards to status of the Town Hall. Please click on the links to be brought to the PDF.
The Master Plan Committee Survey has been completed with the results provided below. This is from the mailing that went out to all property owners:

Survey Presentation
Survey Results

Survey Comments
_______________________________________________________________________________________
Municipal Messages
Consumer Confidence Report 2015 - Carroll Water Works - This year's water report is available here online and also available at the Town Hall.
Dog Licenses are In! - All dogs must be licensed by April 30, 2016. Please present current rabies certificates at time of registration.
License fees are:
Male or female $9.00
Spayed or Neutered $6.50
1st dog for owners over 65 $2.00
You may also renew your dog license online by the icon located on the top left side of this page. Extra convenience fees will apply. _________________________________________________________________________________________
Online Payments
Make your property tax payments online using the property tax icon located above on the left hand side of this page. Mastercard, Visa, Discover and debit cards with those logos are accepted forms of payment. You can also renew your vehicles and dog licenses online using the above corresponding icons. Additional fees do apply.
If completing motor vehicle renewals online, please allow enough time for us to process your request and mail the registration back to you before your registration expires. Renewing late or receiving renewals after registration expiration is not the fault of the office.
The Town Clerk/Tax Collector's office now accepts credit card payments in the office for motor vehicle registrations, dog licensing, property taxes and water bills. Mastercard and Discover are accepted forms of payment over the counter. Visa is only allowed at the counter for property tax payments (their rule.) Additional fees do apply, please ask us about it.
The E-Reg icon will also allow you to get a cost estimate of renewing your registration as well as estimating costs invovled in registering a brand new vehicle.
Forms and applications are available for your use on the FORMS PAGE. Now including but not limited to:
building permits, tax maps, ZBA forms and marriage applications.
Water payments are now accepted online by following the water icon on the top left of the page. MasterCard, Visa Card and Discover are accepted online as well as EBT transfers using checking account information.
________________________________________________________________________________________
Online Minutes and Agendas of Town of Carroll Municipal Board Meetings are available online and updated weekly. Most meetings are filmed and the recorded DVD's are available in the Library.
_________________________________________________________________________________________
Surrounded by New Hampshire's White Mountain National Forest, Carroll is a Four Season area with Skiing, Snowmobiling, Hiking, Biking, Bird and Moose viewing.
The Town of Carroll is located between Franconia Notch and Crawford Notch with its majestic waterfalls & scenic crags. For year-round vacationers we offer motels, campgrounds, cottages and restaurants -- all with North Country hospitality.
History
Under Governor John Wentworth, a Charter was granted February 8, 1772 to Sir Thomas Wentworth and others for a tract of land called Bretton-Woods, derived from the estate of the Wentworth Family in England called Bretton Hall.
By June 1830, the population was 150 people but was unincorporated having no representation in the legislature. The residents petitioned the legislature to become a Town named Haven (apparently to honor Alfred W. Haven, Justice of the Peace of Bretton Woods.)
As of May 1831, the legislature had not acted upon the petition of Bretton-Woods to incorporate as a town. Some of the original petitioners changed their minds and wanted to withdraw the petition. The legislature ignored the petition and passed an Act signed into law on June 22, 1832 incorporating the Town of Carroll.
Charles Carroll of Maryland was a distinguished American of wide reputation and one of the signers of the Delcaration of Independence. Thus, the Town of Carroll was incorporated which included the villages of Crawford's, Bretton Woods, Fabyans and Twin Mountain.
*obtained from And Then There Was One by George E. McAvoy, 1988